KBZ Pay, kpay, is now popular app for mobile financial service for myanmar. All of people are known KBZ Bank, it has most branches in the myanmar country. Addition services of KPay are included bill payment, online payment, topup services, other international payments and bank to bank process, etc. Next one service is payout to ATM without ATM card, cardless service.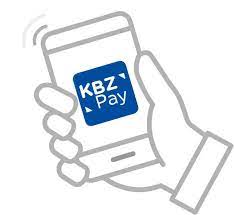 About of KBZPay
KBZPay is Myanmar's fastest growing mobile wallet application, backed by KBZ Bank. With simple, safe technology, KBZPay enables people to store, transfer and spend money straight from their smartphone. KBZPay strives for nationwide financial inclusion by connecting friends, families, businesses and communities across Myanmar, bringing them into the digital economy and enabling a quantum leap towards a digital lifestyle.
Financial Inclusion
Connecting People Across Myanmar / KBZPay prides itself on being aligned with international standards and to this end, mandates a rigorous KYC process for all customers and partners. The KYC process for KBZPay is fully digital, meaning document verification and biometric ID checks are carried out using facial recognition entirely by smartphone. This makes it possible for KBZPay Customers to be digitally on-boarded anywhere, at any time by a member of KBZPay staff.
Bank of KBZ
KBZ Bank is Myanmar's largest privately-ownded bank, with over 500 branches.
Headquartered in Yangon, Myanmar, KBZ Bank has a growing international presence being the first Myanmar bank to open offices in neighboring markets. With the vision of improving the quality of life in Myanmar through banking.
KBZ presently accounts for approximately 40% market share of both retail and commercial banking in the country. KBZ is leading the way, particularly in digital and technology, for Myanmar's rapidly developing financial services industry through an approach that understands the opportunities of innovation, the needs of the Myanmar people and the unique context of the country's economy.